Our Partners and Sponsors

Wheelbase UK
WHEELBASE pride themselves on being an inclusive and friendly store for everyone who loves cycling, whether that be road cycling, mountain biking, touring, commuting, family riding or e-Bikes.
A team united by a passion for bikes, WHEELBASE have a wide range of cycling experience amongst their sales staff, mechanics and mail order team. Their passion is invested back into the sport through the sponsorship and support of their British Elite road race team Wheelbase Altura MGD and their junior development team Wheelbase CabTech Juniors. 
We thank WHEELBASE for their volunteer time, effort, advice, and donations towards the event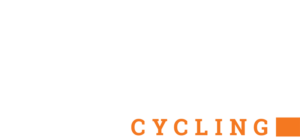 Yoof Cycling
The guys behind Yoof have been involved in sport and cycling for as long as we can remember. Yoof Cycling came to life from a need as parents of young sports people to be able to buy cycling products from one destination.
They are passionate about cycling and sport it's their aim to make their online store the go-to destination for youth riders, runner and swimmers needs. They provide knowledge and information to our customers and in turn.  
We thank Yoof for their help with providing Marshals equipment for this event.

The Fred Whitton  Challenge
The Fred Whitton Challenge is one of the most popular sportives in the UK and is also famed as being particularly difficult. Riders rank it alongside European events such as the Marmotte in terms of difficulty.
The ride is a real challenge and everyone who completes it has a true sense of achievement. The Saddleback Fred Whitton Challenge is a charity event in honour of the late Fred Whitton who died aged just 50 in 1998, was an extremely popular member of the Lakes Road Club.
We thank the Fred Whitton Challenge for a kind donation towards the costs of running this premier event in helping it grow cycling opportunities for young riders in Cumbria North West Cyclocross Association
NWCCA are the official association for cyclocross racing in the North West region of the UK. Incorporating the best-attended league of club-level racing in the country, the NWCCA and its volunteers are the clout behind this promotion.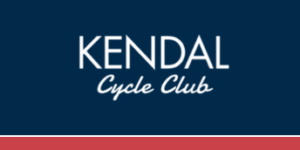 Kendal CC
For a medium-sized market town, the club that was only formed in 2015 has grown to be one of the largest in the country – now boasting more than 600 members. As the big local club, Kendal CC are a core partner of this event, and will be providing a much welcomed Go-Cross event for those not yet of the standard for National Trophy races.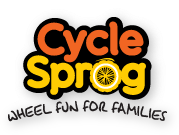 Cycle Sprog
Written by parents for parents, the site brings you honest information and reviews of kids bikes, children's cycling accessories and family friendly cycle routes to help you get cycling with your kids. 
A key help in our Go Cross event on the Saturday and helping young people take their first steps into bigger cycling things. 

Cornthwaite Group
Moving 350 crowd barriers into place and back again doesn't just happen. We have powerful help at the event thanks to Cornthwaite Group – one of the largest John Deere dealer groups in the UK, embracing new technologies and displaying a strong work ethic.
Now employing over 100 staff and consistently selling over 600 new and used tractors each year in the UK and beyond as well as Groundcare products for the homeowner, they have grown considerably since their humble beginnings now having 5 outlets; located in Nantwich, Bispham Green, Kendal, Carlisle and Dumfries.