Our Partners and Sponsors

Wheelbase UK
WHEELBASE pride themselves on being an inclusive and friendly store for everyone who loves cycling, whether that be road cycling, mountain biking, touring, commuting, family riding or e-Bikes.
A team united by a passion for bikes, WHEELBASE have a wide range of cycling experience amongst their sales staff, mechanics and mail order team. Their passion is invested back into the sport through the sponsorship and support of their British Elite road race team Wheelbase Altura MGD and their junior development team Wheelbase CabTech Juniors. 
We thank WHEELBASE for their volunteer time, effort, advice, and donations towards the event

The Fred Whitton  Challenge
The Fred Whitton Challenge is one of the most popular sportives in the UK and is also famed as being particularly difficult. Riders rank it alongside European events such as the Marmotte in terms of difficulty.
The ride is a real challenge and everyone who completes it has a true sense of achievement. The Saddleback Fred Whitton Challenge is a charity event in honour of the late Fred Whitton who died aged just 50 in 1998, was an extremely popular member of the Lakes Road Club.
We thank the Fred Whitton Challenge for a kind donation towards the costs of running this premier event in helping it grow cycling opportunities for young riders in Cumbria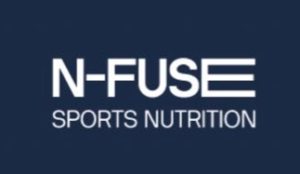 N-FUSE SPORTS NUTRITION
Designed and developed by athletes and formulated by sports nutritionists we have an outstanding range of sports nutrition supplements that elite & professional athletes use daily. We are a premium brand focussing on quality throughout all aspects of our company. We support numerous sporting events and trust funds to engage with customers and support young athletes wanting to enter the pro rank. In addition we work closely with individual athletes and teams helping them fuel efficiently as well as obtain feedback for future product developments.
We thank N-Fuse for their help with providing the hurdles, and COVID-Safe sign-on screens for this event. North West Cyclocross Association
NWCCA are the official association for cyclocross racing in the North West region of the UK. Incorporating the best-attended league of club-level racing in the country, the NWCCA and its volunteers are the clout behind this promotion.